Organised by the North East Chinese Association (東北華僑聯誼會), the unique and exciting performance will showcase cultural skills by the Jin Long Chinese Martial Arts Academy.
Featuring a team of performers direct from China displaying an array of amazing acrobatic and kung fu skills, including the auspicious Lion Dance, the awe-inspiring contortion, the ancient magic of Face Changing and unique costumed pandas and more.
This colourful and action packed show is perfect entertainment for all ages.
A table at the banquette can sit up to 10 people, the price for the event is £38 per person. A Chinese banquette will be served during the event.
For more information and to reserve a table or purchase a ticket, please contact the appropriate ticket seller (stated on the poster).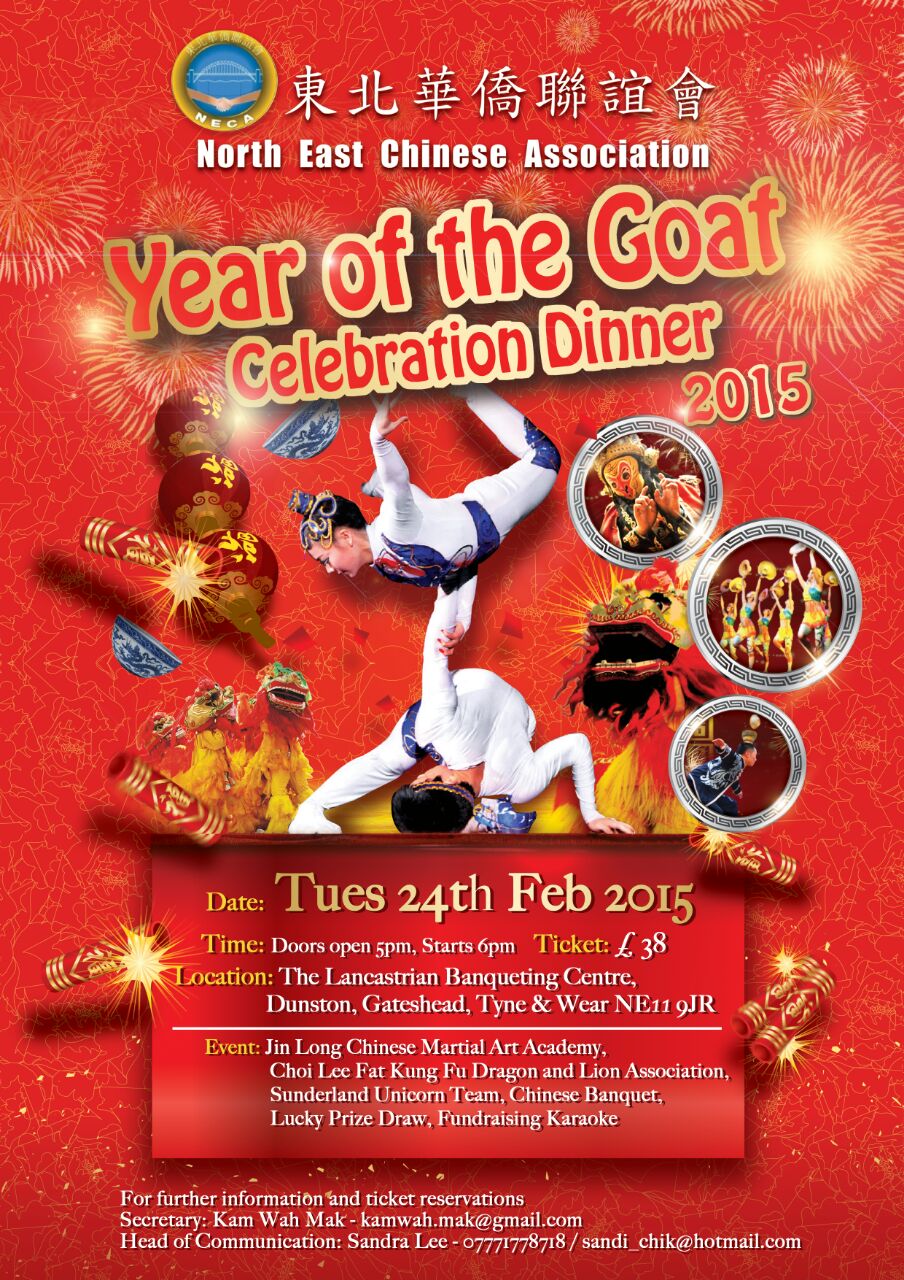 中文版